Ottawa IT Project Management
IT project management is the biggest growth area for Foil Media. Over the years we've provided a wide range of clients with assistance in implementing IT solutions within their organizations with great success. We have established a reputation as astute, nimble and approachable IT consultants who can help make sense of a number of key IT challenges.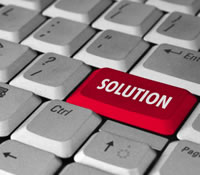 Finding the best solution
We have helped our clients with:
IT strategy and planning
Back office systems development and website integration
Website planning and supplier management
Replacement of online donations system
Technical supplier sourcing and management
Intranet planning and development, including MS SharePoint
Recruitment of IT staff (especially in small organizations)
Reviewing IT trends and resources
We are increasingly turned to as a project management resource by a number of respected Ottawa agencies. We have strong relationships with trusted technical suppliers who partner with us on projects as required.
Case study: Ottawa Centre for Regional Innovation (OCRI)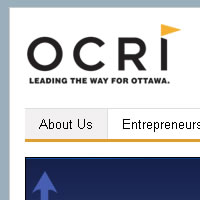 Leading the way for Ottawa, OCRI (known as Invest Ottawa as of late 2011) is the city's economic development agency. OCRI is the rallying point to bring business, research and talent together to create the winning economic conditions that allow Ottawa's knowledge-based companies to thrive locally and compete globally. OCRI promotes sustainable economic development to maintain the city's high quality of life.
In 2011 Foil Media worked with OCRI on the development of a broad three-year IT plan for this dynamic and evolving organization.
This process included a review of the organizaton's internal and external IT infrastructure and resourcing, and considered the best ways for OCRI to make optimum use of cloud-based computing and effectively address change management for the organization's approximately 60 staff members.
Our first meeting is always free
We encourage all prospective clients to take a couple of hours to sit down with us to get into the nitty gritty of their project, as well as to share their larger goals and plans. From this, we can usually work towards a relevant and appropriately costed proposal.
Meeting face to face also gives us both a chance to see how we would work together and we're always happy to share ideas that we have for your project.
Contact us today to find our more.
Our technologies
We don't determine the technologies to be used for a project until we've done a full project requirement and specification process. However, the following are core technologies that Foil Media tends to use most frequently for developing custom websites:
Adobe Dreamweaver, Fireworks, CSS (Cascading Style Sheets), XHTML, Cold Fusion, MS SQL, Flash, Javascript.
For content management, we build custom CMS, use Adobe Contribute for some clients and WordPress for others.