Site map for Foil Media's website
Ottawa newsletter design: Dovercourt Recreation Centre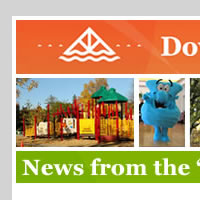 Dovercourt Recreation Centre is an extremely popular and innovative community centre located in West Ottawa and used by people across the National Capital Region.
Foil Media worked with the Centre's staff to identify its goals in establishing a first electronic newsletter. We then designed and built the newsletter using industry leader MailChimp, which will allow the Centre to track growth and changes in its 2,500+ member mailing list and to evolve its electronic communications with its various audiences over time.
We also provided orientation and training to Dovercourt's staff in using MailChimp so that they will be able to make the most of it going forward.